Regiment:                                      Royal Inniskilling Fusiliers
Unit:                                                 6th Battalion
Service Number:                          6981423
Date of Death:                               16 April 1943 – Killed in action
Age:                                                   26 years
Cemetery / Memorial:               Medjez-El-Bab War Cemetery, Tunisia.
Grave / Panel Ref.:                     Grave: 6. F. 3
Home Life:
Thomas was born on 25th September 1916, the son of Thomas (Farm Labourer) and Jessie (née King) (Pea Sorter) Picker. They married in All Saints' Church, Ruskington, in the June quarter 1911. Thomas had an older sister, Edna May, born 26th May 1912, and a younger sister, Annie Gwendoline, born 7th December 1918.
When War was declared in 1939, Thomas was working as a 'Farm Labourer' and living with his family in the Council Houses, Westcliffe, Ruskington. There is no record that he ever married.
Thomas' parents remained in the village for the rest of their lives. His mother Jessie, died on 14th November 1956, aged 74, and his father, Thomas, was 72 when he died on 14th March 1958. They are buried together in Graves D. 260/261 in Ruskington Cemetery, New Plot. [See photo of headstone below – which also commemorates Thomas.]
Military Service: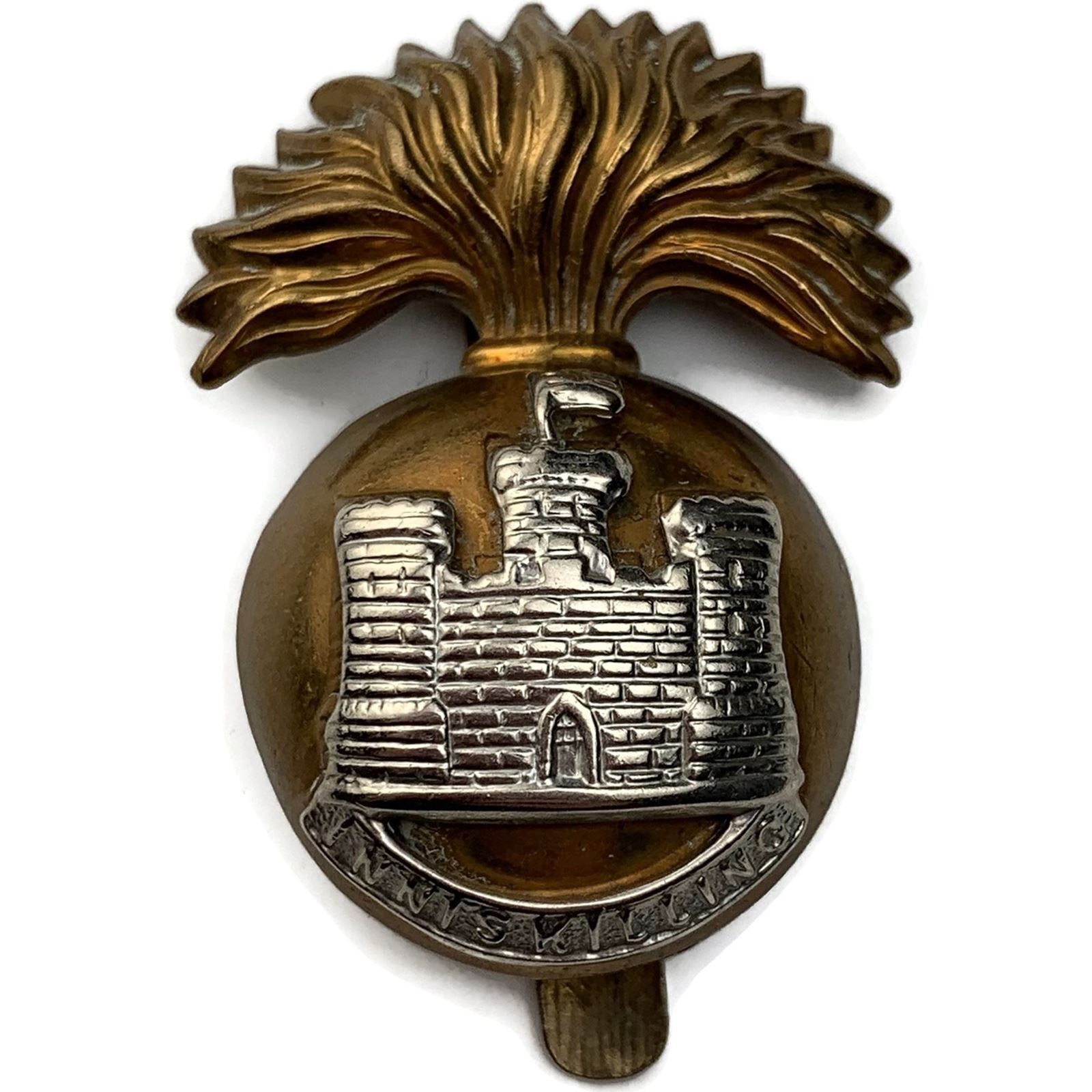 It is not known when Thomas enlisted in the Royal Inniskilling Fusiliers, but in 1943 he was serving with the 6th Battalion, part of the Seventh Armoured Division ['Desert Rats'] in Tunisia.
On 12th April 1943 the Battalion was stationed at 'Plateau Farm' and was told it would probably be in this rest area for about four days.
At 3.00 p.m. on the 15th the Battalion War Diary records that it was to go into Brigade reserve area at Chaouach. " The marching personnel to leave at 1900 hrs by track junction: Toukabeur – Chaouach, only the minimum transport to go. "
The Diary continued: " 18.45 Message received TCVs (Troop Carrying Vehicle) would report at 19.00 hrs to lift Bttn. Our own transport and TCVs to go by same route leaving at 19.30 hrs with Brigade transport in front of column. Route same as march route. "
At 12.45 the following day (16th) the Battalion CO received orders to attack Djebel Tanngoucha, with the 1/Royal Irish Fusiliers on their right with the 1/East Surreys. At 5.30 p.m. the Battalion moved into position and were ready by 7.30 p.m.
The attack began at 0.01 a.m., 17th April 1943, when: " Leading Coys advance under lifting barrage. Unfortunately one gun fails to lift and wounds twelve of 'D' Coy including Captain McCaldin MC and Lieut. Lambert Porter.
'B' and 'D' Coys managed to get on to the objective without much opposition taking 5 Bosche M.G.s and 16 prisoners. When the barrage lifted, however, a number of enemy Mortars and MMGs opened up from the flanks and could not be silenced.
Tools were now sent forward on mule pack, but in the bright moonlight were spotted and shot up from the flank. The Arab muleteers panicked and the tools never arrived with the Coys. A patrol was sent out from Bttn HQ to silence one MG firing from the left flank, but it was found to be sited in a cave on the cliff face and could not be reached. Another was similarly placed on the cliff face and although Mortar and Piat fire were directed at it, this also could not be dislodged.
Both 'C' and 'D' Coys had had their 18 sets put out of action and Captain Bradley O/C  'A' Coy managed to coordinate these efforts, while 'B' Coy on the left of the objective continued to try and silence flanking MGs.
However, at 04.30, it became obvious that the Bttn position would be untenable during daylight owing to these undestroyed weapons, particularly so, since these Coys had been unable to dig in. The CO then went forward to see how serious the situation really was likely to be under these circumstances and after a recce gave the order to withdraw. 'A' Coy reported a counter attack was developing from the eastern slopes. The Bttn then withdrew under artillery support without serious enemy pressure.
Total casualties 4 ORs killed. Captain McCaldin MC and Lieut GF Lambert Porter and 34 ORs wounded. " [see Footnote below]
  … from the Battalion War Diary
Although Thomas was reported killed in action on 16th April 1943 it seems more likely he was one of the 4 men killed in early hours of the 17th as the War Diary records no deaths, specifically, on the 16th. CWGC Records show 7 men of the 6th Battalion killed on these two days, Thomas and five others are buried in Medjez-el-Bab Cemetery, the other man is commemorated on the Medjez-el-Bab Memorial, which stands within the Cemetery.
The cemetery holds men of the Eighth Armies who died in operations in Algeria and Tunisia between 20th February 1943 and 13th May 1943.
Thomas is also commemorated on the grave headstone of his parents, mother Jessie, who died 14th November 1956, aged 74, and his father, Thomas, was 72 when he died 14th March 1958 (right). They are buried together in Graves D. 260/261 in Ruskington Cemetery, New Plot.
The inscription at the bottom of the headstone reads:
" ALSO OF HER SON  –  THOMAS  –  KILLED IN TUNIS "
Footnote: The three other men of the 6th Battn killed in action alongside Thomas are:
Sources: