Regiment:                                      Royal Artillery
Unit:                                                 140 (5th London) Field Regiment
Service Number:                          892469
Date of Death:                               1 March 1942 – Died
Age:                                                   24 years
Cemetery / Memorial:               Ruskington Cemetery
Grave / Panel Ref.:                     Section D. Grave 101.
Home Life:
Ernest was born on 7 February 1919 at 49 Holyoak Road, South Newington, London, the son of Edward (serving Soldier when Ernest was baptised at St Mary's Church a month later) and Margaret Ismay (née Partridge) Tilston. He had an older brother, Edward A. who was born in the December quarter 1916 and died about a year later in the December quarter 1917.
He also had three younger siblings who also died in infancy, Margaret, born and died in the March quarter 1922, Francis T. (December quarter 1923 – March quarter 1924) and Kathleen A. (June quarter 1926 – March quarter 1927). The last sister, Patricia, born in 1929, lived to be 93 years old.
In the December quarter 1940 Ernest married Lucy Annie Blades, probably in All Saints Church, Ruskington. Lucy was born in Rowston, Sleaford, in the December quarter 1921, the oldest of 6 children of William Henry (died in February 1938), and Annie Rebecca (née Fixter) Blades who were married in the village in the September quarter 1917. There is no record of any children born to Ernest and Lucy.
Lucy's mother, Annie Blades, later re-married in 1942 to John Elliff, and was buried, as Annie Elliff, next to her former husband (William Blades) in Graves D 71 and 72, Ruskington Cemetery, New Plot, after her death in March 1979, aged 83.
The UK Army Roll of Honour, 1939-1945, records that at the time of his death Ernest (and Lucy) were living in Hertfordshire. In the December quarter 1942 Lucy remarried to Robert Michael Danskin in Hatfield, Hertfordshire.
Lucy was widowed again in November 1999 when Robert died. At that time they were living in Spalding, Lincolnshire. U.K. Electoral Registers show that in 2010 Lucy was still living in Spalding, at 38 Thames Road. She died in the Grantham District on 22nd January 2018, aged 96.
Ernest's mother, Margaret, died in Lambeth, London, in the September quarter 1954, aged 89.
Military Service: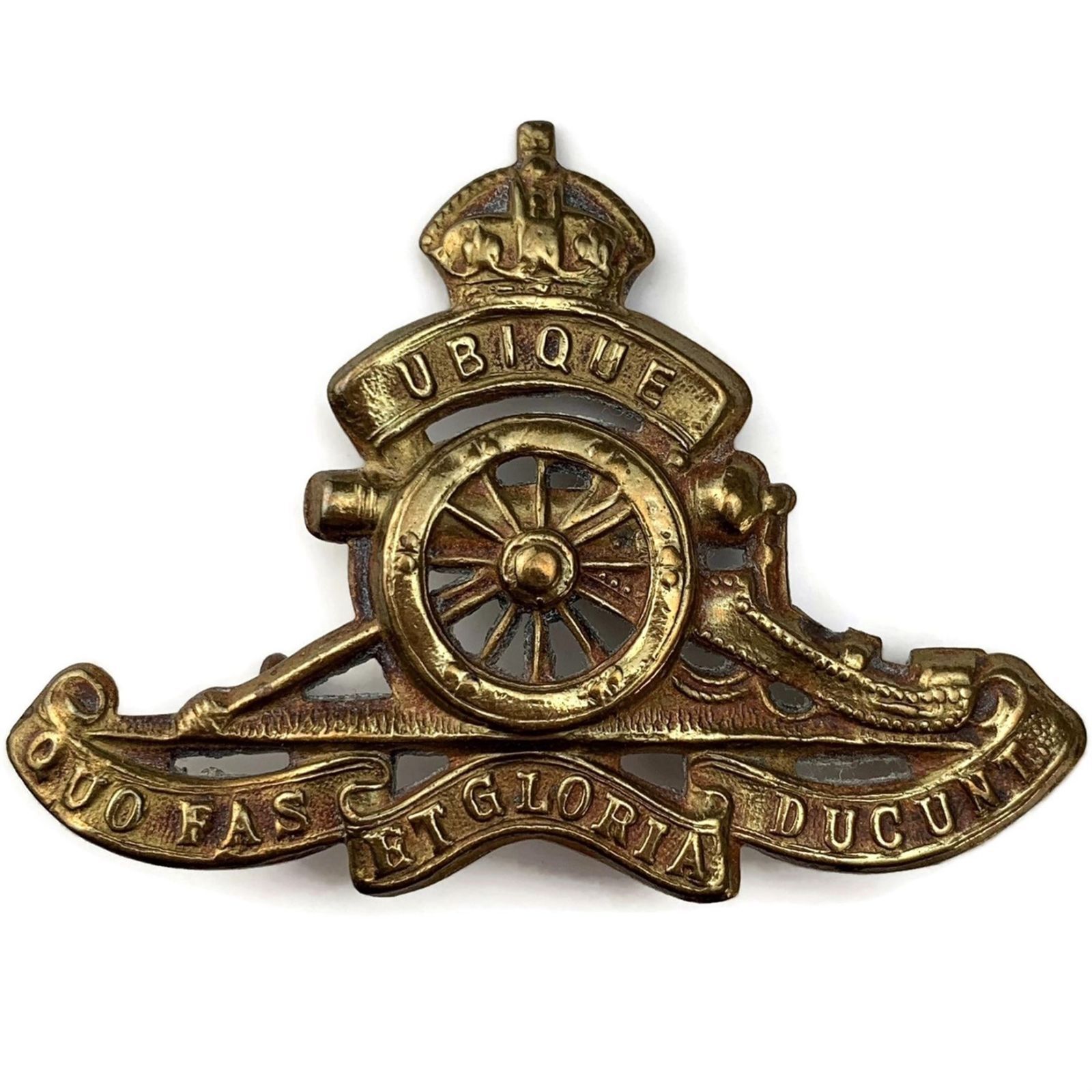 Without his Service Papers it is not possible to know when Ernest enlisted in the 140 (5th London) Field Regiment, Royal Artillery. However, the Territorial Regiment was in action from the outbreak of the War as part of 1st Army, 5th Corps.
140 Field Regiment, R.A., consisted of 366 & 367 Batteries and went to France in March 1940 landing at Le Havre on the 6th. They were equipped with 18 pounders (right).
It was employed as an Army Field Regiment, i.e. it was not attached to a Division as most Field Regiments but controlled at GHQ and allotted to whichever formation required extra firepower at any time.
In May 1940 it was in action at Wannehain on the Escaut under 42 Division where it suffered several casualties and lost 3 guns of 366 Battery to shell fire. The regiment fought its last battle in France at Cassel grouped with 5 RHA.
On 27th May they were in the surrounded hilltop village but still doing great execution. By 18.00 hours enemy tanks closed in for the kill but 5 were destroyed before the remainder forced their way into the village. Enemy infantry fought their way into the troop command posts and destroyed the radios but were driven out again by the gunners.
They were finally in a position of all round defence with most of the infantry gone. The CO ordered the Regiment to hold until last light and then to destroy the remaining equipment before escaping individually.
Shortly before destroying the remaining guns, one gun was taken to engage some mortars over open sights and during this action 2 more men were killed. When darkness fell the guns were destroyed and the escape bid made. By the 30th May almost half of them had been killed or captured but somehow 14 Officers and 287 men (out of some 700) made it back to England to reform the Regiment.
The Regiment did not return to action until after Ernest died. It than was posted to North Africa in November 1942 and was part of the 8th Army that landed at Salerno, Italy, and fought its way northwards through Italy. At the end of 1944 the Regiment was disbanded in Italy.
The circumstances surrounding Ernest's death are not known, but having a CWGC headstone indicates he died of War related injuries or was still serving at the time. The fact that he is buried in England means he was 'home' at the time of his death.
His name does not appear on the village Memorials in either All Saints' Church or the Garden of Remembrance. Presumably his wife and/or her parents arranged for his burial in the village Cemetery after his death. He is the only WW2 casualty buried in Ruskington Cemetery.