Regiment:                                      The Queen's Royal (West Surrey) Regt
Unit:                                                 2/5th Battalion
Service Number:                          14510527
Date of Death:                               2 September 1944 – Killed in action
Age:                                                   27 years
Cemetery / Memorial:               Gradara War Cemetery, Italy
Grave / Panel Ref.:                     Grave: II. C. 63
Home Life:
Arthur was born on 24th September 1906, the son of John Thomas (Bricklayer Labourer) and Fanny (née Kelley) Pickworth of Post Office Street (now Church Street), Ruskington, Lincolnshire. (1911 Census RG 14/19618) He  had three older siblings, Grace Mary (born 1901), William (b. 26 February 1904) and Roland (b. 21 August 1905), and a younger sister, Muriel (b. 31 October 1907).
Another sister, Annie J.L., was born in the March quarter 1915 and a brother, John Edmund, was born in April 1921, but died 8 months later [Grave C 184, Ruskington Cemetery, Old Plot].
Parish Registers show two other 'Pickworth' children who died in infancy and are buried in the same area of the Cemetery; Joseph Albert (January 1903 – September 1904, Grave C 133) and Lily (September 1906 – March 1907, Grave C 144).
When War was declared in 1939 Arthur and his widowed mother were living at 4 Jubilee Street, Ruskington, and Arthur was employed as a "Builder's Labourer – Heavy Work". There is no record of Arthur being married.
Arthur's father, John Thomas, was 57 when he died in February 1927. He is buried in Grave 66 in the Old Plot, West Border, Ruskington Cemetery.
A memorial urn for John on his grave also commemorates Arthur's death. The inscription on John Thomas' side of the urn reads: "In loving memory of Thomas Pickworth".
The opposite side of the urn reads: "Also of his daughter Grace." This would be Arthur's older sister who married Thomas Raymond Best in 1925. She died in Brentford, Middlesex, in the December quarter 1938.
As Arthur was killed 17 years after his father died this memorial to him must have been placed there at a much later date – probably by his mother, Fanny. She continued to live in the Village until her death in July 1959 and she is buried in Grave D 297 (Ruskington Cemetery, New Plot).
Military Service: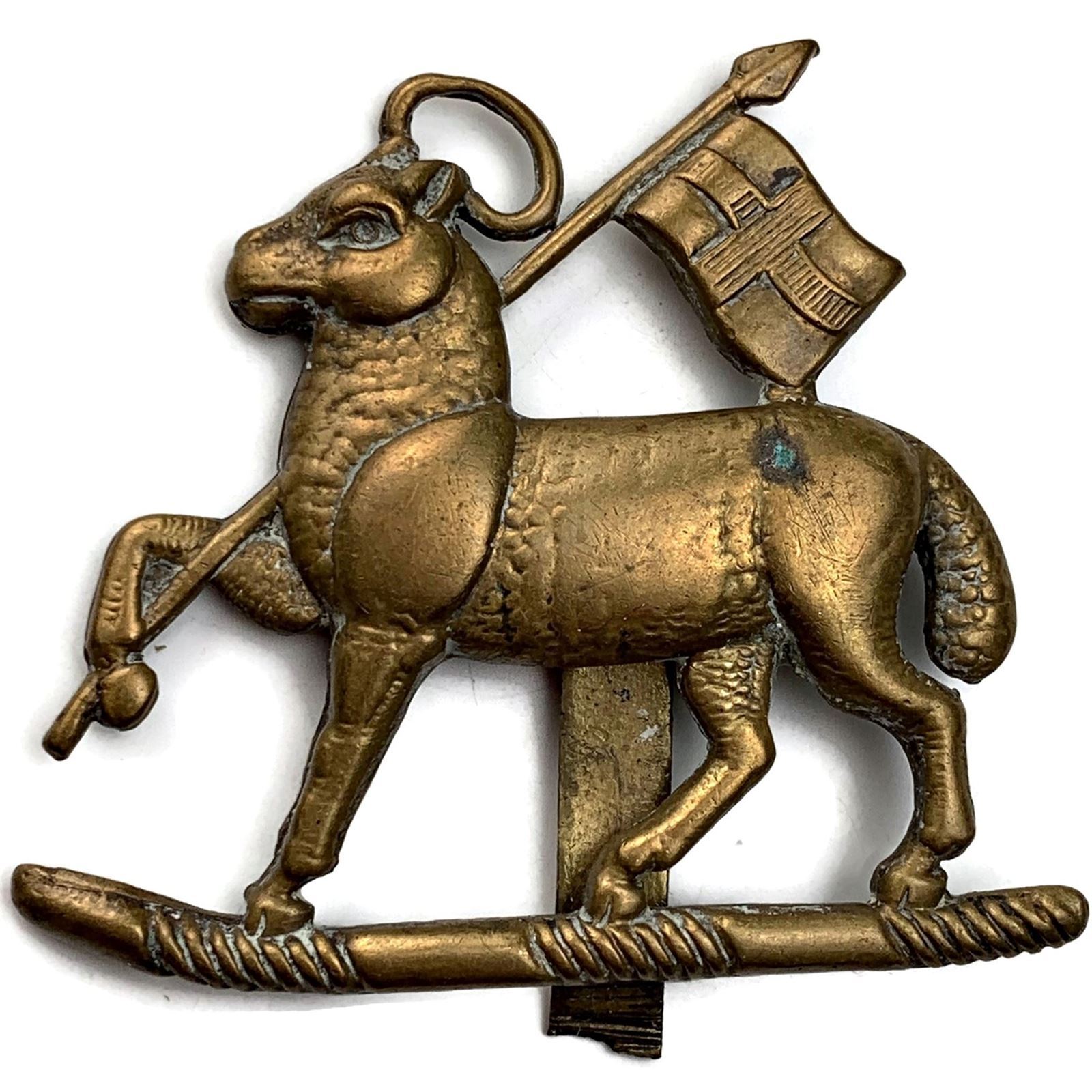 Arthur enlisted in the 2/5th Battalion, Queen's Royal (West Surrey) Regiment, which was a Territorial Force Battalion at the start of World War 2, on 7th January 1943. The Territorial Force had been disbanded after the First World War, but reconstituted as the Territorial Army (TA) in 1921.
In 1938, the TA battalions were ordered to double their strength. The Queen's Battalions formed into two brigades; 131 (Queen's) Brigade was made up of the 1/5th, 1/6th and 1/7th Queen's and Arthur's 169 (Queen's) Brigade was made up of 2/5th, 2/6th and 2/7th Queen's.
All six Territorial battalions fought in France in 1940 and were involved in the Battle of Dunkirk where they suffered heavy casualties due to the men having very little training.
Two years later, both Brigades were ordered overseas and fought in the Eighth Army in the Western Desert.
Arthur's 169 Brigade became the Lorried Infantry Brigade of 7 Armoured Division (the "Desert Rats") after the Battle of El Alamein.
Both Queen's Brigades fought in the allied landing at Salerno, Italy, in September 1943; one relieving the other. They then took part in some of the bloodiest fighting in Italy. After the fall of Rome, Allied forces continued north and were able to breach the Trasimene Line and capture Florence.
This last push brought them up against Field Marshall Albert Kesselring's last major defensive position, the Gothic Line. Built just south of Bologna, the Gothic Line ran along the tops of the Apennine Mountains and presented a formidable obstacle. The Allies attacked the line for much of the Autumn, and while they were able to penetrate it in places, no decisive breakthrough could be achieved.
Operation Olive was launched on 25th August 1944, on the Adriatic Sea coast in eastern Italy, Oliver Leese's British 8th Army assaulted the eastern end of the Gothic Line. The British 8th Army was part of the main effort, and Kesselring released three reserve divisions to the coastal area; it would take them two to three days before they could arrive and become ready for combat.
In the first two weeks of September British troops engaged in a series of heavy fighting on Gemmano, held by troops of German 98th Division. It took them 12 separate attempts before finally wearing down the defenders and capturing the town.
On 2nd September 1944 Arthur and 22 other men of the 2/5th Battalion were killed in action. (23 more died on the 9th/10th and a further 25 on 13th/14th September). In the month of September as a whole 96 Officer and other ranks of the Battalion lost their lives.
Many, along with Arthur, now lie in  Gradara War Cemetery. The site for the cemetery was chosen in November 1944 and it contains the graves of casualties incurred during the advance from Ancona to Rimini, which was taken by the Allies on 21st September 1944.
  … about the Regiment's Italian Campaign.
Sources:
I am grateful to 'The War Graves Photographic Project' for the photos of Arthur's Grave and Cemetery.
The National Archives; Kew, London, England; 1939 Register; Reference: RG 101/6389A