Strangely, perhaps, for a village of its size, Ruskington has two main War Memorial sites.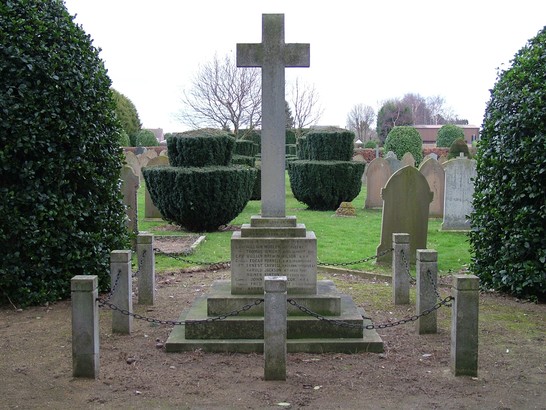 There is  "Latin cross about 9 feet high of white Portland stone, …… , erected near the entrance of the Cemetery", dedicated to those who died in World War 1.
It was dedicated on Sunday, 21 March 1920 by Mr George Colborne Bartlett after being unveiled by Lord Winchilsea.
Ruskington Cemetery is an official CWGC (Commonwealth War Graves Cemetery), cemetery with the graves of 2 local men who succumbed to their wounds away from the Battlefields.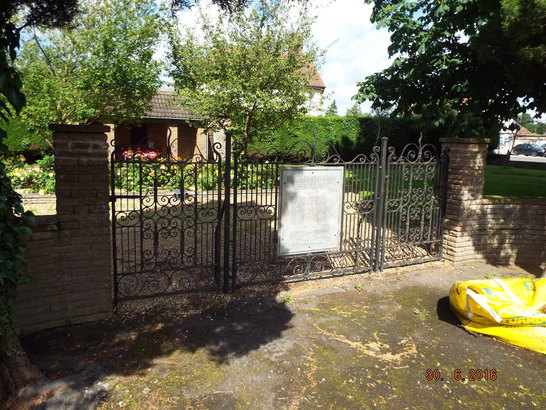 After World War 2, when it was realised there was no available space on the 'Cemetery Memorial' to commemorate the 11 local men who gave their lives in that War, a 'Garden of Remembrance' was created, at the junction of Sleaford Road and Rectory Road,
The Garden also incorporates Memorial Plaques containing the names of village casualties from both conflicts.
As well as the 2 'Official' village sites, most of the Churches in the village erected their own memorials to members of their congregations who made The Supreme Sacrifice.
A Total of 5 Memorials have (so far) been found in Ruskington and Its Environs, arranged as follows:
C L I C K on the name below to go to the relevant page:
….. each of these Memorials by CLICKING the link above, or the link on the MENU BAR
Let Those Who Come After See To It That Their Names Are Not Forgotten.