Regiment:                                      Royal Armoured Corps 
Unit:                                                 4th Queens Own Hussars ['A' Squadron]
Service Number:                          14353712
Date of Death:                                3 January 1945 – Killed in Action
Age:                                                   31 years
Cemetery / Memorial:               Ravenna War Cemetery
Grave / Panel Ref.:                    I. D. 21.
Home Life:
Roy was born on 27th April 1913, the son of Pte. 15930 William Christopher CUNNINGTON, 6th Battalion, Lincolnshire Regiment, who died of dysentery on 24 October 1915, at Gallipoli, and Elizabeth (née Warne) Cunnington. [Elizabeth was the sister of Private 11488 Harry WARNE, 7th Battalion, Lincolnshire Regiment, who died of wounds 11th July 1916.]
When William died Roy was living with his mother, Elizabeth, on Chapel Street, Ruskington. In the September quarter 1931 Elizabeth re-married, George H. Short, and they moved to live at Winchelsea Cottage, Station Road, Ruskington. She died, aged 83, in the June quarter 1973, in Welton, Lincolnshire.
On 18th April 1938 Roy married Annie Cook, born 23rd September 1914, in St Andrew's Church, Ewerby, Lincolnshire (right). There is no record of them having children. Before enlisting Roy worked as a "Carpenter and Joiner" and the couple lived at Brooklyn, Westgate, Ruskington.
Probate Records show that after his death "On War Service" Roy left £913 13s 1d [£913.65 – equivalent in value to about £46,500 today – 2022] to his widow, Annie.
The Cremation remains of Annie were interred in Grave D 217, Ruskington Cemetery, New Section, alongside her parents, Andrew and Emma Cook, following her death at 9 Elmtree Road, Ruskington, on  15th February 1976, aged 61.
Military Service:
In the Second World War the 4th and 8th Queens Own Hussars served together  in the Battle of Alam el Halfa in the Western Desert which took place between 30 August and 5 September 1942.
In 1941, it took part in the defence of Greece, during which it was involved in a series of rearguard actions covering the withdrawal from the Yugoslav border to the Southern Beaches.
Two Officers and 14 Other Ranks were killed in the fighting and a further 14 Other Ranks were drowned in the subsequent evacuation.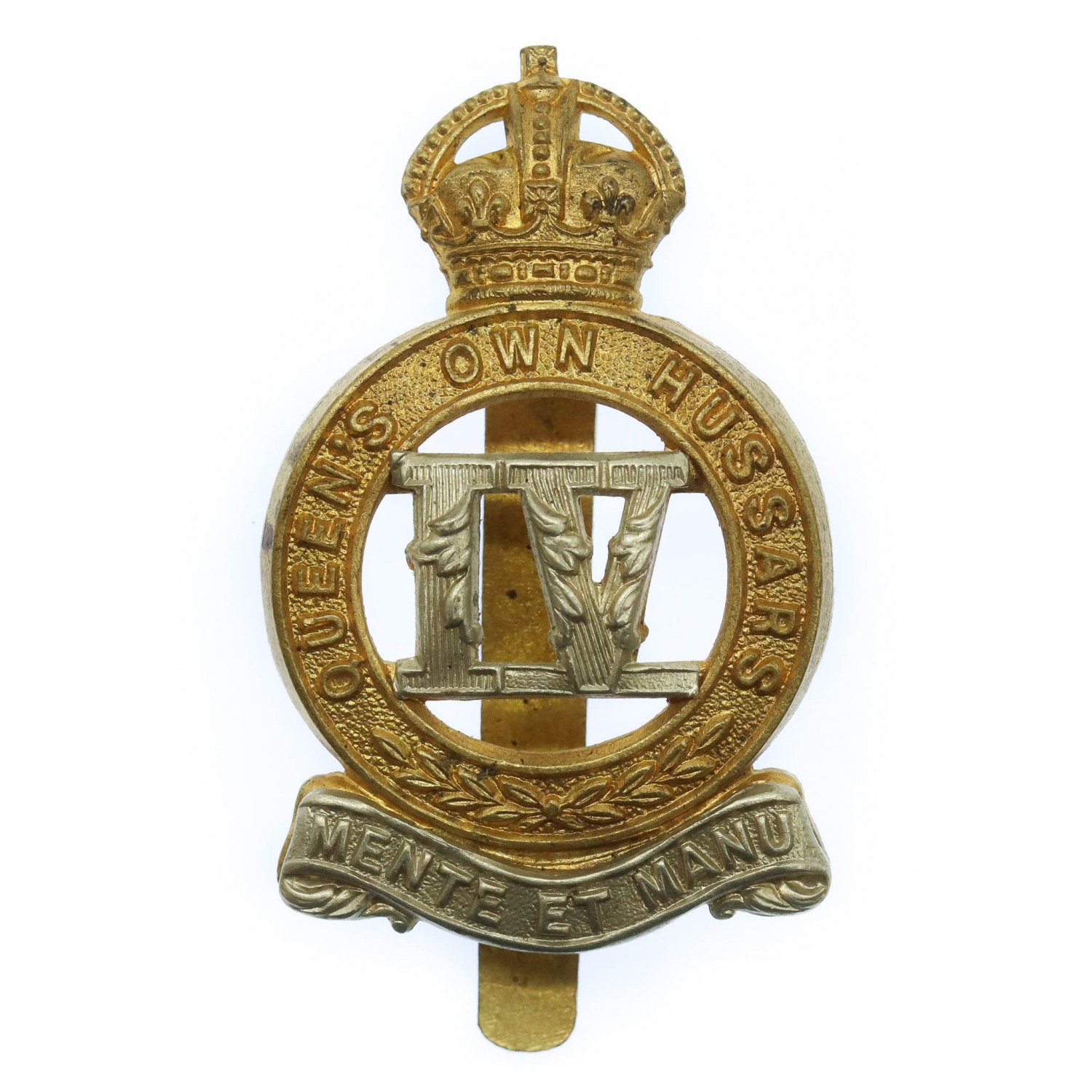 After re-forming in Cairo, the 4th again fought in North Africa during the Gazala battles and at El Alamein before being taken out of the line for re-equipping. After serving in Cyprus and North Africa as part of 10th Armoured Division the Regiment land in Italy as the Armoured Reconnaissance Regiment of 1st Armoured Division in May 1945.
After a serious of engagements 'A' and 'B' Squadrons were also converted to use Priest SPGs modified to carry troops known as "Kangaroos or Defrocked Priests". It seems likely that Roy was in "A" Squadron.
At 9.00 a.m. 'A' Squadron moved to Mezzano to take up position in support 1st King`s Royal Rifle Corps (KRRC.). The intention was for 1st KRRC, with 'A' Squadron in support, to secure a start line for 11th Canadian Infantry Brigade to advance to the North, and to cover the left flank after they have passed through. By 5.00 a.m. the following morning (2nd) this had been achieved.
The War Diary for Wednesday, 3rd January 1945 reads:
"0600 – 4 Troop [Trp] 'A' Squadron, when moving into position before first light, found C Company [Coy] 1st KRRC position completely surrounded by strong enemy fighting patrol. The leading Tank opened fire at 50 yards range and drove off the enemy, leaving 13 PoW and 25 killed and wounded. Own casualties nil.  0800 – The enemy launched a large scale attack against the 1st KRRC positions, the main thrust being directed against C DI MEZZO where 'A' Squadron 12th Lancers in a dismounted role and under command 1st KRRC had relieved C Coy 1st KRRC. The attack was also directed against the house at 475470 held by A Coy 1st KRRC. 4Tp, this time in support of A Sqn 12th Lancers, again moved up to engage the enemy. Unfortunately owing to the darkness, the leading Tank was put out of action by a bazooka, but the other two Tanks continued to fire at the enemy at close range until their ammunition was exhausted, whereupon the Tp Ldr leapt out of his Tank, picked up a German automatic rifle and engaged the enemy with it from his turret. In the meantime, a Stuart Tank from SHQ had been sent up with ammunition for the Infantry and Tanks, and after delivering this ammunition, joined in the battle with its .5 Browning and Bren gun.
Later 3Tp 'A' Squadron moved up to support 4Tp and was soon engaged in the battle. This was highly successful and 3Tp killed or wounded about 40 enemy in a ditch just ahead of their position. During the course of this battle, the enemy had managed to infiltrate North of A Coy 1st KRRC and had reached area 486403 before C Coy in reserve, with 1Tp in support, and with the help of Canadian Infantry on the right, counter attacked and drove the enemy back. The Tanks in this action had a very successful shoot and the Infantry and Tanks between them killed or captured nearly all those who had infiltrated, 150 PoW and 100 estimated killed or wounded. Own casualties 3 ORs killed and 2 wounded, 1 later died of wounds. " [See Footnote below]
Roy was one of those killed in action, with two of his comrades, on 3rd January 1945; one of the wounded died the following day. All four now lie in Ravenna War Cemetery, a site selected by the Army in 1945 for burials from the surrounding battlefields.
…… from the War Diaries of the 4th Queens Own Hussars
Sources:
I am grateful to 'British War Graves' for the photos of Roy's Grave
The National Archives; Kew, London, England; 1939 Register; Reference: RG 101/6389A
Footnote: 
The three men from the 4th Queens Own Hussars who were killed in action at the same time as Roy are:
Footnote:
After attending the Royal Military Academy Sandhurst, where he graduated eighth out of a class of 150 in December 1894, Sir Winston Churchill  was commissioned as a 2nd Lieutenant in the 4th Hussars on 20 February 1895.